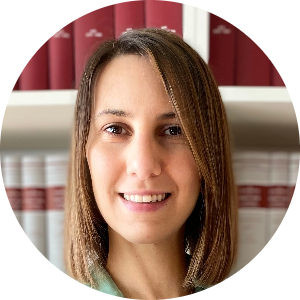 Dr. Fabrizia Bonacina is Assistant Professor at the Department of Pharmacological and Biomolecular sciences "Rodolfo Paoletti" at the University of Milan.
She started her carrier in the lab of Lipoproteins, Immunity and Atherosclerosis directed by Prof. Alberico Luigi Catapano at the University of Milan where she obtained the PhD in Pharmacological sciences in 2016. She joined the Cardiovascular Immunology Lab directed by Prof. Federica Marelli-Berg at the Queen Mary University of London for 1 year, followed by a 5-year postdoc in the group of Prof. Giuseppe Danilo Norata at the University of Milan.
Research activity of Dr. Bonacina is dedicated at the understanding of the role of immune response during dysmetabolic conditions coupling the expertise in lipids and lipoproteins with that in immune response, with the goal to identify novel molecular targets that, by acting on immune cell's metabolism, would prevent disease progression.
Dr. Bonacina has successfully applied to competitive fellowships, received several awards for scientific merit and fundings (4 projects as PI). Dr. Bonacina is authors of 45 publications with an H-index of 18. She is also part of the Young Fellows of the European Atherosclerosis Society (EAS) and of the Italian Society for the study of Atherosclerosis (SISA).
Liv Tybjærg Nordestgaard, MD PhD
LTN graduated from medical school at the University of Copenhagen in 2017. During medical school she started her research at the Department of Clinical Biochemistry, Rigshospitalet, in Copenhagen, within the field of shared risk factors between dementia and cardiovascular disease. During her internship from 2017-2018 she worked in Cardiology and in General Practice. In 2018-2021 LTN was a PhD student at Rigshospitalet supervised by Professor Ruth Frikke-Schmidt. She obtained her degree in 2022.
LTN worked one and a half year as a medical doctor and post. doc. in Clinical Biochemistry at Rigshospitalet before moving on to do a two-year post. doc. at the Integrative Epidemiology Unit at the University of Bristol supervised by Professor George Davey Smith in May 2023.
She is currently on the Organizing committee of the Scandinavian Society for Atherosclerosis Research Conference 2024 and the Mendelian Randomization Conference 2024 at the University of Bristol. Further, she is a Young Research Leader of the Network for implementing multiomics approaches in atherosclerotic cardiovascular disease prevention and research (AtheroNET) which is supported by the European Cooperation in Science and Technology (COST). LTN has published 11 original research papers in international journals and has given several oral presentations at international conferences.
Renate Schreiber, PhD
I am a biochemist by training and a tenure-track senior scientist at the Institute of Molecular Biosciences at the University of Graz, Austria. My research interests are in the field of neutral lipid and energy metabolism. More specifically, I work on intracellular lipolysis and its regulation, and how this key metabolic process affects adipocyte health/function and whole-body metabolism under metabolic stress such as high calorie intake, ageing, and exercise. I am currently a Junior Associate Editor for the Journal of Lipid Research, board member of the Austrian Atherosclerosis Society, and I am well connected within the lipid community especially in the field of neutral lipid hydrolases. My vision is to connect the "intracellular" with the "extracellular" lipid metabolism community. In particular, I will promote and embed the Austrian lipid research field in this interaction. I strongly support an open environment to facilitate communication and networking and to promote women in STEM. I thank you for your support and I look forward to meeting you.